While we have had some setbacks to some of our travel plans lately, we are taking a trip to Munich in the next week or so. We will be there before and after a weeklong math conference I am attending in Irsee. This is actually a big milestone for us because, for one, it is our first big trip together, and two, it will be Ursula's first time out of the country. We are very different from each other in the way we handle travelling, and this seems to be magnified by the fact that we are travelling internationally. It is interesting the way we are both preparing for the trip.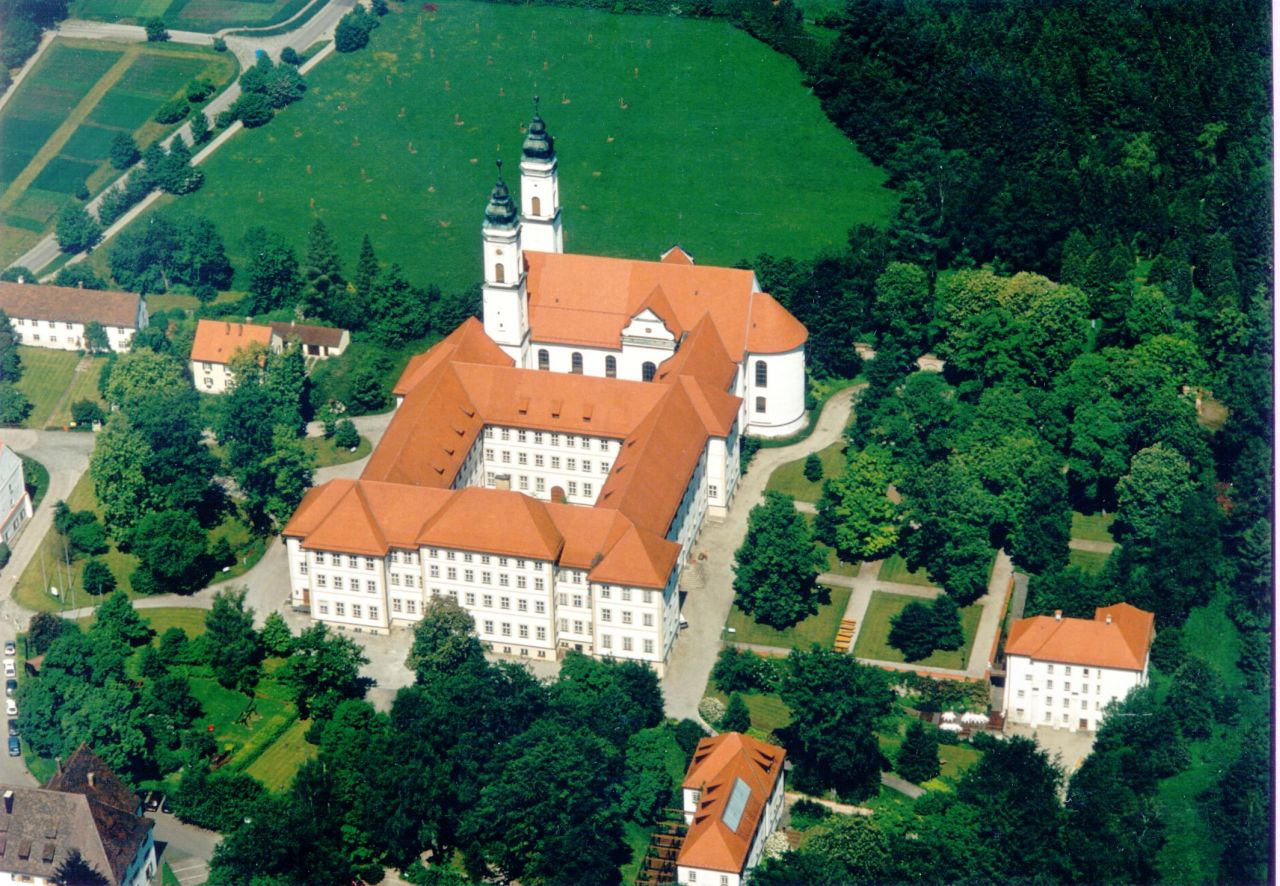 Kloster Irsee - pretty nice digs for a math conference.
The travelling we have done together so far has been pretty informal - a weekend in Portland, a week in Austin, a road trip to Yellowstone - all relatively nearby destinations, none lasting longer than a week. And, while there have always been differences in the way we pack and prepare, planning this trip has made it much more apparent. I am pretty low-key in terms of my trip preparations. I usually make a short list of things I
really
can't do without, throw some clothes in a bag, and I'm off to the airport. Ursula describes herself as a "stressbasket" when it comes to travelling, which I disagree with (maybe I agree when it comes to dealing with airport security, but that's different and somewhat justified). She is, however, very deliberate. She has been working on lists, having me work on other lists, preparing maps, researching transportation, sketching out rough itineraries, and just generally getting everything figured out. Which is totally awesome - definitely better than trying to figure it all out while we're there - but is not what I am really used to.
Chinese Pagoda beer garden in the Englischer Garten - sounds like a must-see.
I know that some of it is her personality; she is spontaneous, but she wants to also make the most of her time there. But the biggest part of it is how excited she is; we both are, really, but it's different. I was fortunate enough to spend a few weeks in Europe a couple of years ago, but since she has never travelled outside of the U.S., it means a lot to her to not miss anything we will regret not having seen. The funny thing is that I think it is rubbing off on me a bit. It is incredibly exciting to be researching different things about Munich, from the restaurants, to the different neighborhoods, to the important landmarks. It feels good to have a big list of places we can check out, and we can pick and choose what is really important while we are there. The planning is something that is really cool to do together, and I think it makes the trip a little more meaningful.